Popcorn Sutton, Moonshiner Legend, Canvas Art Print, J Dappen Carolina, Georgia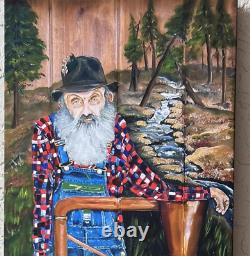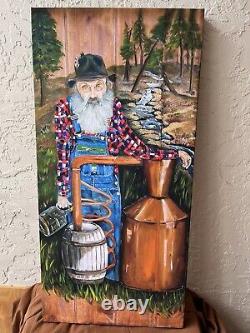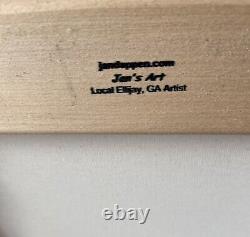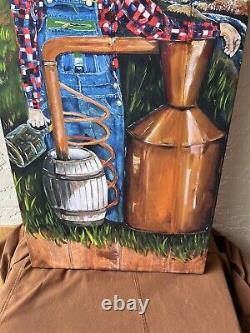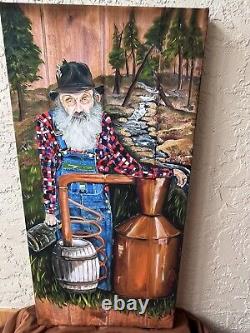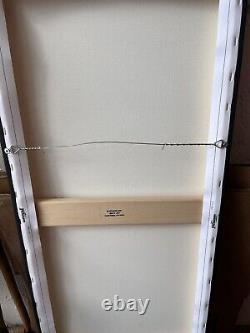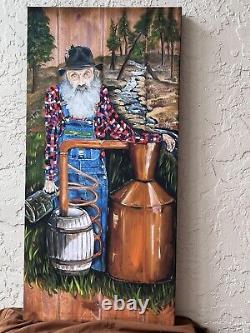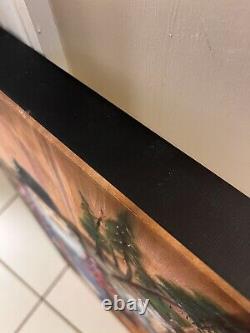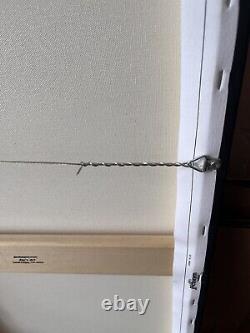 SHE AND HER FRIEND LOVED ELLIJAY GEORGIA ON A TRIP AND STOPPED AT THE CATUAWAY VINEYARD WHO WAS DOING A SHOW OF MS DAPPENS' WORK. I OFFERED TO SELL IT FOR MY KID. WHEN I LOOKED UP POPCORN SUTTON I WAS AMAZED AT HIS HUGE FOLLOWING. POPCORN WAS AN AMERICAN APPALACHIN MOONSHINER FROM MAGGIE VALLEY NORTH CAROLINA. HE WROTE A SELF AUTBIOGARAPHICAL GUIDE AS TO HOW TO PRODUCE MOONSHINE. HE MADE A HOME VIDEO OF HIM WORKING ON MAKING MOONSHINE AND WAS A LATER FEATURED IN A DOCUMENTARY THAT WON A REGIONAL EMMY AWARD. HE WAS TO REPORT TO FEDERAL PRISON AFTER BEING CONVICTED OF ENGANGING IN MOONSHINE PRODUCTION. HE COMMITED SUICIDE RATHER THAN SERVE OUT HIS SENTENCE.
JAN DAPPENS IS A SELF TAUGHT ARTISTS WHO LIVES IN ELLIIJAY, GEORGIA. She is an accomplished artist and focuses her work on Appalachian and Georgia scenes. The Back of this work has two D hooks for easy hanging. The Black edge is printed so it is self framed via the print.
Will check and get an estimate by the 20th of August.