Moonshine Still Alcohol Wine Making Distillation Kit 304 Stainless Steel 22L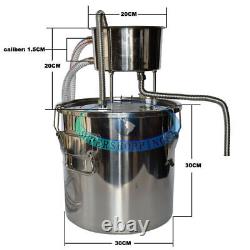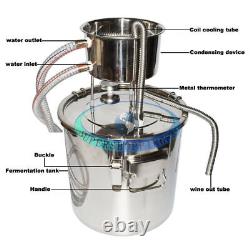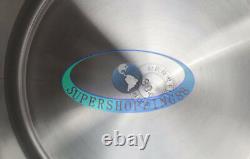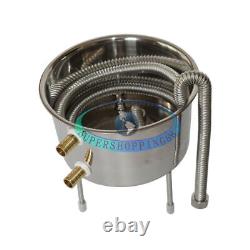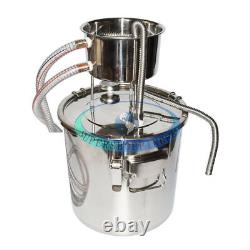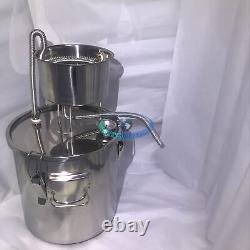 Moonshine Still Alcohol Wine Making Distillation Kit 304 Stainless Steel 22L. Complete distillation equipment, suitable for beginners or expert distiller, easy to handle and installation. Material and Construction - safe & non-toxic stainless steel material, There is NOT ANY lead in all the parts, all the parts are made of food-grade materials, The fermenter is specially thickened. There are many different ways to use our Moonshine Alcohol Still, home distiller can be used for seawater distillation, steam distillation and for distilling alcohol. According to your favorite, you can make different kinds of items in the moonshine stills such as Alcohol, Ethanol, Whiskey, Water Distiller, Wine Making, Essential Oils, Hydrosol, etc.
This set of moonshine stills is a complete wine making sets, great alembic still for beginners or expert distiller, portable and easy to handle. And We have test everything when we sending the package out. Stainless steel/304 stainless steel The cooling coil cooler: stainless steel pipe to shape. Welding technique: The item is argon welded to avoid any of the health issues associated with welding and solder constructed alcohol stills.
Induction cooler, stove, or any other heating sources are OK! You will need (NOT include) : yeast, water supply, heat source(I suggest use induction cooker or gas stove), all the items are the same the pictures showed, Contact me anytime when you need additional help. You can NOT use the water-pump when making wine, because it is hard to control the flow of the water, but you can use the house tap, or manually. Thank you for your support. We are not responsible for undeliverable address. Dear friend, your happy is very important to me! We stand behind every product we sell. You can enjoy top-quality product and high-quality services from us, Trust me that you will have a pleasant shopping experience in here. We will be happy to assist you. We would try our best to serve you with any question / problem.