Moonshine Kit Make High Alcohol Spirit Base Mash Vodka Spirits Liqueur Still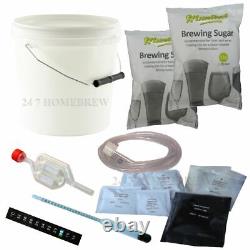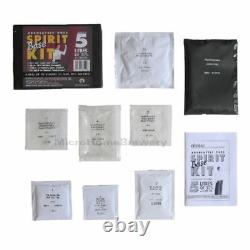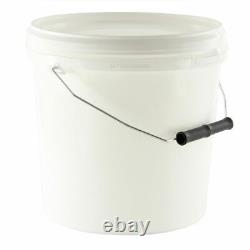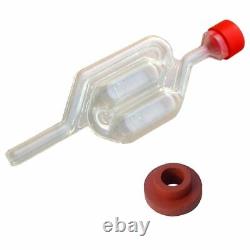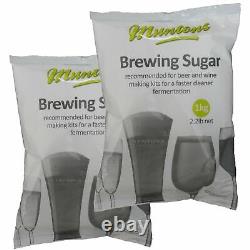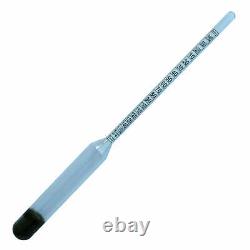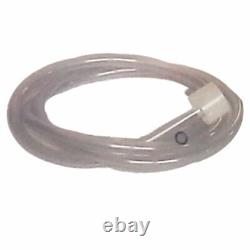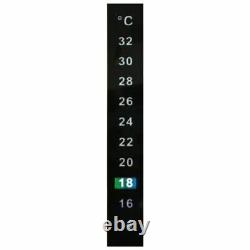 Moonshine Kit with Brewer Sugar. 1 Gallon / 5 Litres.
No Still or Distillation Required. Did you know you can legally make your own half strength Whisky, Rum, Vodka, Gin etc & Liqueurs at home? Everything you need is in the box.
Just add water to make 1 Gallon/5Litres of High Alcohol 20% spirit. All ingredients and instructions are included.
1x 5L Homebrew Fermentation Bucket, lid & handle - 2x Kilos of Brewer Sugar - 1m Siphon tube - Hydrometer - Thermometer - Airlock & Grommet (design varies with stock) - Alcotec Absolutely Pure, High Alcohol Base Spirit Kit - Tub of Steriliser/Cleaner Powder - Easy to follow instructions. Thanks to the advances of High Alcohol Turbo Yeasts, you can now make half strength spirits at home completely safely and legally. This is high alcohol fermenting, not distilling.
Same rules apply as for beer and wine making. Use essences to make Whisky, Gin, Vodka, Rum, Peach Schnapps, Cheery Brandy, Coconut Rum, Sambuca, Absinth, Irish Cream.