22L Moonshine Still Spirits Set Water Alcohol Distiller Wine Pot DIY Home Brewer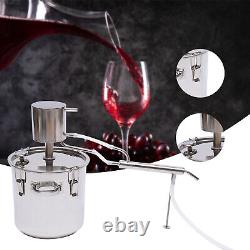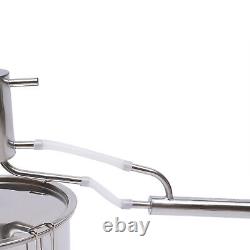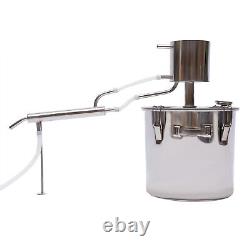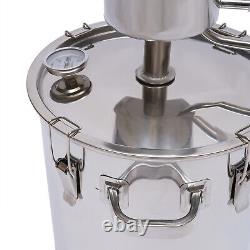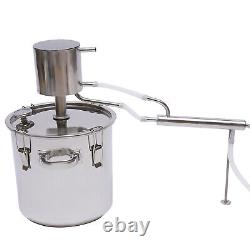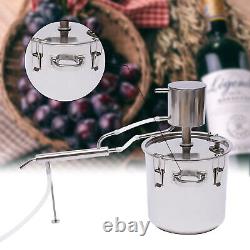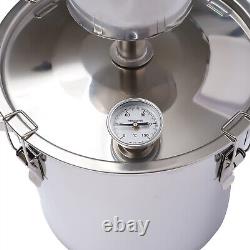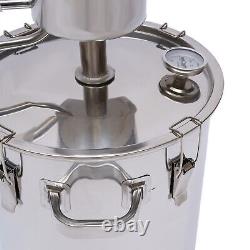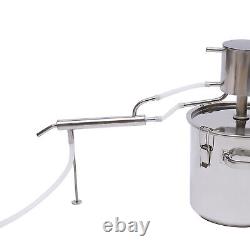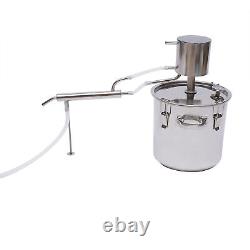 22L Moonshine Still Spirits Set Water Alcohol Distiller Wine Pot DIY Home Brewer. Function: fermentation, steaming, brewing, making hydrosol, distilled water, etc. The condenser has an inner lining made of food-grade stainless steel 304 with a large cooling contact area, good cooling effect and low starting temperature.
The secondary condenser tube is made of food grade 304 stainless steel and connected to the secondary condenser tube, which has good condensing effect, fast wine dispensing, low wine temperature, and good wine quality. The barrel body is made of non-magnetic 201 stainless steel and the barrel wall is 1.22 mm durable. The bottom of the barrel uses physical technology, and it is not easy to glue the pot. The bottom of the barrel is thickened by 1.5mm, which is resistant to burns and not easy to damage. A thermometer can be installed to intuitively observe the temperature in the keg. Thicken and pressure test handle 500 kg. 1 set of 22L distillation machine. Hinweis: Dieser Artikel kann nur in elektrischen Töpferöfen oder Flammen verwendet werden. Kann nicht auf Induktionsherden verwendet werden. Note:This item only can be used on electric pottery furnaces or flames.
Cannot be used on induction cookers. Feedback is very important to us.
It is impossible to address issues if we do not know about them! Please keep the original box or packaging within 15days since item received. Your satisfaction is our ultimate goal. We work hard to earn your trust and future business.
A If you receive a defective item, you may return it or ask for a discount. Due to time zones, our reply to your questions may not be immediately. If it's non-workdays, please kindly be patient and wait till Monday.