22L Moonshine Still Alcohol Wine Making Distillation Kit Stainless Steel Home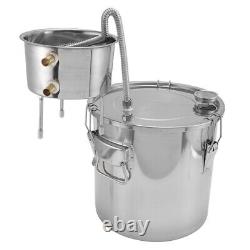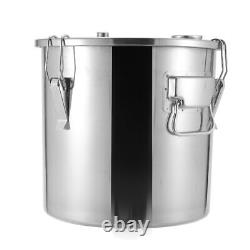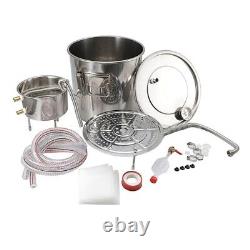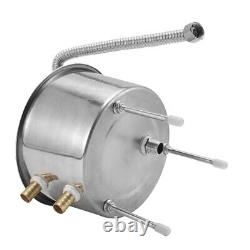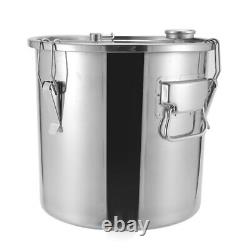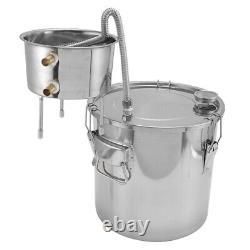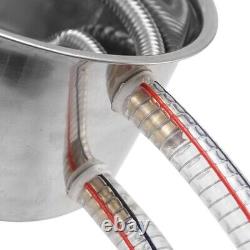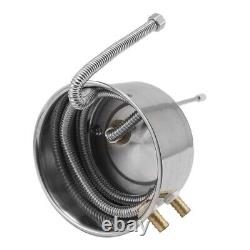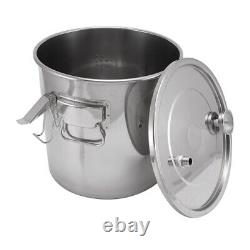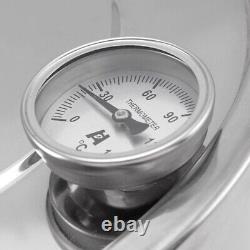 Specification: Boiler material: Stainless steel Cooling pipes material: top grade red copper pipe and stainless steel bucket Big bucket diameter:12.2 inch/31cm;Big bucket height: 12.2 inch/31cm The length of copper worm: 74.8 inch/190cm Cooler diameter:7.9 inch/20cm;Cooler height: 5.1inch/13cm Capacity: 22L Description: This stills, great alembic still for beginners or expert distiller, portable and easy to handle. Water distiller, material and construction: safe & non-toxic red copper and stainless steel, there is NOT ANY lead in all the parts, all the parts are made of food-grade materials. The fermenter is specially thickened, stable when heat on top of the induction cooker or stove. Build-in thermometer: Metal Thermometers show as: Celsius & Fahrenheit.
Make sure the temperature is accurate when distilling. The condenser has an additional outlet to make emptying or circulating water easier. Multipurpose usage: You can use your copper ethanol still in different ways. Copper column distiller can be used for hydro distillation, steam distillation and for distilling alcohol.
Makes all your favorite drink items in the moonshine copper still such as whiskey,, rum, bourbon, tequila, vodka, essential oils too. Package Included: 1 x Home Alcohol Water Distiller Spirits Boiler.
Please be noted that, this service is more recommended for Monday-Thursday orders. Orders on Friday may be processed on following Monday by UPS, according to UPS's policy.
Our 30-day Satisfaction Guarantee assures our customers that they will receive all orders promptly and exactly as described. Used items will not be accepted for return. We appreciate your business and strived to improve our customer service and our commitment to quality.
Thank you for visiting my store!