10-30L 3 Pots DIY Moonshine Still Alcohol Distiller Whisky Water Essential Oil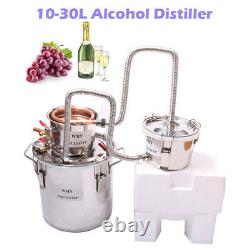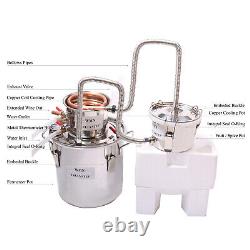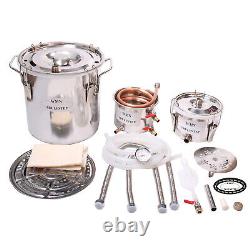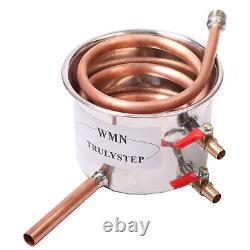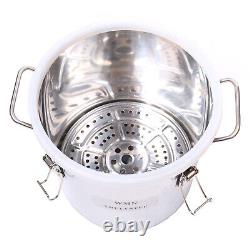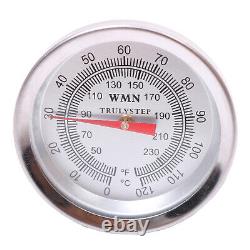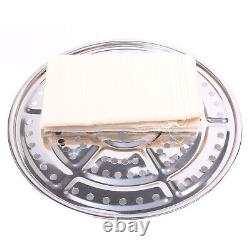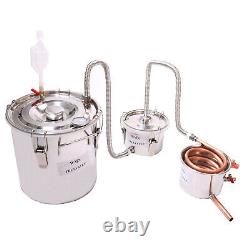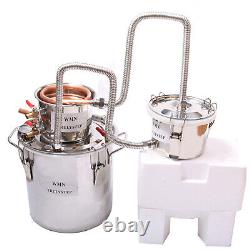 This set of home distiller is a complete wine making set. It is very easy to set up and use. It's particularly suitable for the production of spirits with a strong aroma brandy, whisky, fruit brandy, ecc. , also for essential oils (perfumes, remedy, and liquors) but most of all for high graded alcohol (vodka). It can make pure water also, and We have tested everything before we send the package out. The fermenter pot is 25% thicker. Embeded stainless buckles on the fermenter pot, and the integral seal O-ring, make the sealing effect better.
Build-in metal thermometer makes the operator inspect the temperature easily when running the distiller. Temperature sticker on the fermenter pot is used when the big pot works as fermenter pot. 10 L Litres : 25cm in diameter x 20cm in height. 12 L Litres : 25cm in diameter x 25cm in height. 20 L Litres : 30cm in diameter x 30cm in height.
30 L Litres : 35cm in diameter x 35cm in height. Cooling pipes material: stainless steel or copper. The cooling coil: stainless steel or copper pipe to shape. Cooling coil length : 170cm for 10L or 12L, 250cm for 20L or 30L. The construction is all Stainless steel which has been argon welded thus avoiding any of the health problems associated with copper and solder constructed stills. Welding technique: The item is argon welded to avoid any of the health issues associated with welding and solder constructed alcohol stills. THERE IS NOT ANY LEAD IN ALL THE PARTS OF THE PRODUCTS.
Package List : All the products are the same as the pictures showed. Fermenter Pot, Fruit / Spice Pot, Cooling Pot, Thermometer, Exhaust Valve, Bellows Pipe, Steamed sheet, Silicone tube (food-grade), seals and gaskets, Instructions, etc. Heat source: induction cooker, stove, or any other heating sources are ok. You will need (NOT included) : yeast, water supply, heat source(I suggest use induction cooker or gas stove).
All the items are the same the pictures showed. Note: You can use a water pump (not included) when using the product, just please control the flow of the water. You can use the water tap in your house also, or add the ice, water by manually. We accept the distillers customized.
Welcome for wholesales and retailers.